MORE DETAILS COMING SOON!
IBD Schedule 2017
OXBOW 8:30 AM - Oxbow shop opens! Come get your special IBD goodies early before they sell out!
PEARL STREET 8:45 AM - 9:15 AM - Contimo Provisions will have biscuits and coffee to sell to those that show up early to our Pearl Street store!
PEARL STREET 9:00 AM - Pearl Street opens! Come on down!
PEARL STREET 11:00 AM - Doodle Workshop with children's author and illustrator Michael Slack! Michael will also present his two latest books, 'Turtle Tug to the Rescue' and 'Shorty and Clem'!
PEARL STREET 12:00 PM - Sing with Savannah - Children's Storytime & Sing-Along
OXBOW 1:00 PM - Michael Slack will join the Oxbow space for a signing of his two new children's titles!
PEARL STREET 1:00 PM-3:00 PM - NAPA ZINE FEST! The first official NapaZine Fest & Print Fair gathering, hosted by Robb McDonough, a local photographer and owner of letterpress company Barn Simple Press.
OXBOW 3:30 PM - Local renaissance woman Annie Rugyt (children's author, illustrator, artist - she painted our beautiful Oxbow mural!) will perform some music at our Oxbow shop!
PEARL STREET 3:30 PM - Project 258: Making Dinner at Fish & Game Discussion & Signing with collaborators Zac and Peter! "The book is a deep dive into the nature of handmade food: part cookbook, part guidebook, and entirely beautiful, Project 258 is soulful, useful, and utterly unique. It provides not only an uncompromising – and beautiful – look at the ingredients, techniques, and collaborators at the heart of a critically-acclaimed "farm to table" restaurant; it digs deeper into what "farm to table" really means and, through its transparency, reinvigorates the overused term with a renewed sense of meaning. "
In addition to the activites we have planned, we'll be stocked with some freebies and special IBD only items for sale!
Event date:
Saturday, April 29, 2017 - 9:00am

$16.99
ISBN: 9781627791946
Availability: Usually Ships in 1-5 Days
Published: Henry Holt & Company - March 21st, 2017
Turtle Tug is on the lookout This chugging, tugging turtle powers through gusty winds and treacherous tides, combing the seas to protect his friends from a dangerous storm. From panicking puffins to entangled sperm whales, Turtle Tug is out to rescue all his sea-dwelling friends. He's a turtle tugboat on a mission to make the world a safer place.

A Christy Ottaviano Book.
---

$17.99
ISBN: 9780062421586
Availability: Usually Ships in 1-5 Days
Published: HarperCollins - April 25th, 2017
The creator of the award-winning app Scruffy Kitty, Michael Slack, brings young readers a fresh, dynamic duo: an energetic dinosaur and a cranky but loving bird who both pack lots of silly noises and fuzzy surprises in this vibrantly illustrated friendship story.
---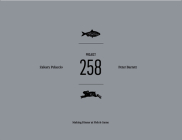 $50.00
ISBN: 9781477312254
Availability: Usually Ships in 1-5 Days
Published: University of Texas Press - March 14th, 2017
Fish & Game restaurant in Hudson, New York, is a leader in the local foods movement. Its core approach--engaging intimately with nature both wild and domestic, building relationships with farmers, and exploring the joys of fermentation--is one of interest to anyone, anywhere, who yearns to cook and eat better food.
---
Event Description:
Celebrate Independent Bookstore Day with Bookmine! Lots of special offerings, activities, and goodies at both stores.